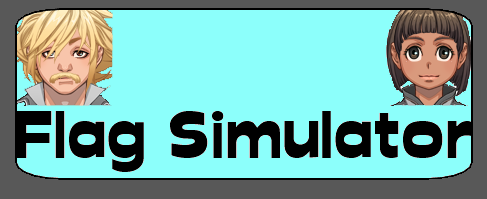 Flag Simulator
A downloadable micro-game for Windows
Flag Simulator is a very short (~5 minutes) game about life, death, thinking, the first amendment, and coffee creamer.
You are a level 10 executive-type who makes several decisions each day, including how high to fly the flag. Your assistant fills you in on the day's news; then you choose "Fly it high." or "Half-staff."
Your choices on the first four days lead you to 1 of 240 possible endings.
Install instructions
To download and open the game:

Click download (below)
Open "Flag Simulator.exe"
Run/Run anyway
Choose an extract location (such as your desktop)
Go to wherever you picked in the last step
Open the folder called "Flag Simulator"
Click "Game" (with the red dragon icon)